NEWS ARCHIVE


April 15th, 2008:
BFI Southbank Presents Pop goes the Revolution: French Cinema and May '68, April 11th through April 30th. A season of films relating to the spirit of revolution in the era of the Cannes Film Festival of 1968 which was shut down prematurely when the culture minister André Malraux tried to fire the co-founder and head of the Cinémathèque Française,
Henri Langois, and in solidarity with students and labour on strike throughout France. Louis Malle and Roman Polanski both immediately resigned from the festival jury, while Godard and Truffaut burst into a screening and hung from the curtains to physically stop the festival from continuing.The Cannes Film Festival was halted on May 19th, 1968. The filmmakers achieved the reinstatement of the President, and they founded the Film Directors' Society (SRF) that same year.
Sharon and Roman were both in Cannes during this watershed event in the history of the festival.
Links:
Time Out London online article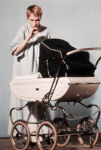 April 1st, 2008: On April 12, the Lake Arrowhead Film Festival will have a 40th-anniversary screening of Roman
Polanski's "Rosemary's Baby," with commentary from the film's cinematographer, William A. Fraker, ASC.
Mr. Fraker will stop the film at certain points to discuss the production process.
On May 22, the Academy of Motion Picture Arts and Sciences in Beverly Hills will screen a new print of that
1968 film as part of a celebration honoring Robert Evans.
Links:
Lake Arrowhead Film Festival 2008 website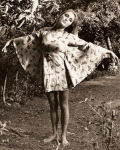 March 28th, 2008: A wonderful remembrance of Sharon by photographer Ellen Graham on New York
Social Diary. Graham remembers photographing Sharon in 1969 and thinking that she was one of three
of the most beautiful women she had ever photographed.
"She was pregnant expecting her first child. She trusted me completely. I was overwhelmed with her
beauty and her kindness. There were no press agents, no handlers, no stylists, no makeup people,
unlike today when those people are always around. Without them, you have an intimacy with
your subject."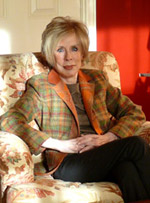 -Ellen Graham
Link:
New York Social Diary online article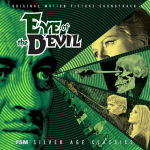 March 24th, 2008: Film Score Monthly has released the soundtrack of Sharon's first feature film,
Eye of the Devil. Gary McFarland (1933-1971) was a jazz composer, arranger and performer
who did his first film score in 1966, for Eye of the Devil.
Per Film Score Monthly:
"After being announced on LP in 1967 but never released (a master was prepared for
Verve Records—all of its music is included here, and more), Eye of the Devil
comes to CD at last remixed and remastered from the original three-track 35mm stereo
masters recorded in London. Liner notes are by John Bender and Lukas Kendall. Special thanks are due to
McFarland archivist Douglas Payne." Links:
Screen Archives link to read more about the release hear selections
from the soundtrack and purchase the limited edition CD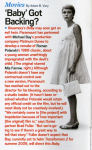 March 21st, 2008: Entertainment Weekly March 21st 2008: Hollywood Insider small blurb on the
remake of Rosemary's Baby: "Baby Got Backing?"
According to the article Paramount has "reached out" to Roman for his "blessing". It goes on to say that
while it's not clear if Roman would receive an official credit on the film it's "unlikely" that he would
be creatively involved.
Read the article here.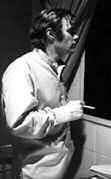 March 14th, 2008: A concert featuring the Tomasz Stanko Quartet with special guest Billy Harper
performing Krzysztof Komeda's music for the Roman Polanski films Rosemary's Baby and
Knife in the Water , will be held at the Roy and Niuta Titus Theater 1 in May. This is part of a
music and film exhibition presented by the Museum of Modern Art illustrating the creative and
collaborative relationship between postwar filmmakers and jazz composers.
Krzysztof Komeda was a great friend of Sharon and Roman. He was, as noted above, a contributor
of music for some of Roman's films. In December of 1968 he suffered a head injury and never
recovered. He died in April of 1969.
The public may call (212) 708-9400 for detailed Museum information. Visit the Museum of Modern Art on the Web
at www.moma.org
Museum of Modern Art Press Fact sheet pdf file
Official Website for Krzysztof Komeda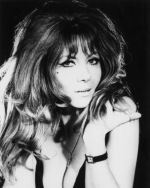 March 4th, 2008 - A lovely remembrance of Sharon by Ingrid Pitt. DenofGeek.com hosts
a weekly column by actress Ingrid Pitt. In the latest entry a photograph of Ms. Pitt and Sharon Tate
brings back bittersweet memories. Ingrid writes: "Sharon really was a paid up member of the
'Beautiful People' . Generous and not an ounce of spite in her."
I spoke with Ms. Pitt back in 2000 and asked her about the photo of her and Sharon.

(http://sharontate.net/dedications/sharons_friends.html)
At the time she remembered that the photo had been taken in Fresno. In her recent article she says
it was actually taken in Rome, (which is more likely). But her memories of Sharon are the same
and we thank her for sharing them. - Christopher Simmons Webmaster

Links:
The Ingrid Pitt Column on DenofGeek.com: Remembering Sharon
Ingrid Pitt's Official Site: PittofHorror.com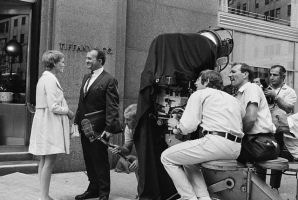 March 3rd, 2008 - Rosemary's Baby was a masterpiece of suspense and
horror, directed by Roman Polanski and starring Mia Farrow, John Cassavetes and Ruth Gordon. Gordon won an
Oscar for her portrayal of an elderly satan worshiper. Roman was nominated for Best Writing, Screenplay Based
on Material from Another Medium.

Now comes word that Platinum Dunes is in talks with Paramount to redo the 1968 classic. Producers Brad Fuller and
Andrew Form - are currently looking for a writer (or writers) to translate the Ira Levin's 1967 novel.
(In addition to directing, Roman wrote the screenplay for the 1968 original.)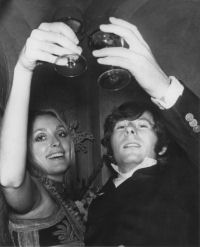 Links:
Rosemary's Baby (1968) IMDB page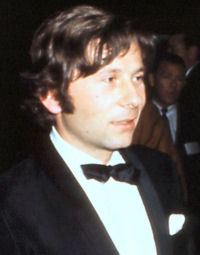 Feb. 27th, 2008
Roman Polanski to be honored at the Turin Film Festival in November.
Links to story:
The Hollywood Reporter Article
Roman Polanski named second best Polish Director in a poll by Polska Daily,
Just behind Andrzej Wajda. Of course, we'd say he is number one.
Feb. 13th, 2008
Please visit our new site Tate Family Legacy, dedicated to informing the public about the attempts of the murderers
of Sharon Tate to obtain release from prison and our fight to keep them there for the rest of their lives.
January 24, 2004
Today is Sharon Marie Tate Polanski's Birthday.
Though we miss the sweetness of her physical presence we realize that her soul is eternal.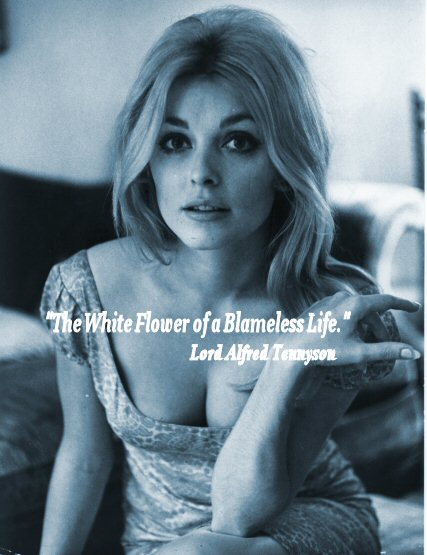 January 8, 2004 - A beautiful art dedication by Sonny Heston, entitled Star 67.



January 1, 2004
We would like to take this opportunity to wish you and yours
a happy and safe 2004. Thank you for all your support in the
past year.



December 12, 2003
We are saddened by the passing of David Hemmings, Sharon Tate's costar in Eye of the Devil.
He is survived by his wife Lucy Williams and six children. He will be greatly missed.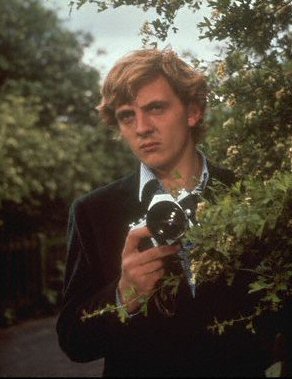 David Hemmings
1941-2003




November 20, 2003
Check out our exclusive Sharon Tate holiday items. The beautiful design for these products was created by
our talented Artist, Kerstien Matondang!




November 7, 2003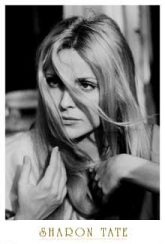 This Poster of Sharon Tate is now available in stores worldwide.

See this page for list of stores.












November 6, 2003
The Live Chat was enjoyed by all and will be done again in a few months.
Some good designs in the works for Shop Sharon. We'll have a Christmas Ornament out very soon.
The Sean Weske poster of Sharon Tate is now available in some stores in the US and Canada.
Last but not least, Happy Birthday, Debra!
November 2, 2003

Live Chat with TONIGHT with Debra Tate,
Sunday November 2, 2003
10:30PM EST, 9:30 Central, 8:30 Mountain, 7:30PST
Click on Message Board.
(You must join the Message Board to participate.)





November 2003 - UK Vogue November 2003
The UK Vogue November 03 has photos of Sharon and Roman by David Bailey...these are fairly
rare shots....There is a new book PEOPLE IN VOGUE not released yet..It will be photographs
of icons that Vogue has photographed...such as Roman and Sharon who are the first ones profiled
in the article, Mia Farrow, Lauren Bacall, Sophia Loren, Humphrey Bogart, and more...here is
the link from Amazon where it can be ordered.




September 15, 2003 - Sharon Tate featured in the 75th Anniversary Issue of Esquire Magazine, October 2003.



September 12, 2003
The Sharon Tate Message Board has gone over extremely well. It's only one month old and
already has a record breaking 4000 posts! Come join the conversation!
September 11, 2003 - We remember 9/11.









Think that Sharon's style influence is not felt today?
This is Sharon in 1967: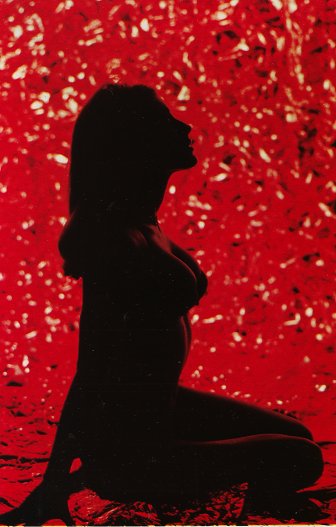 This is Pam Anderson in the August 2003 issue of Jane magazine: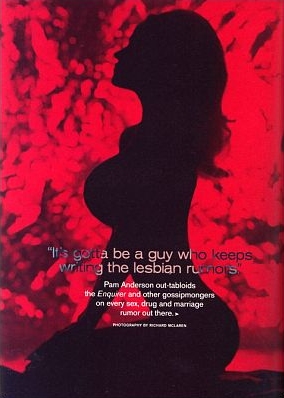 View older news here.