| | | |
| --- | --- | --- |
| LATEST NEWS | | |


June 10, 2014


Sharon Tate: Recollection Hardcover
by Debra Tate (Author), Roman Polanski (Foreword)



March 6, 2012

MEDIA RELEASE
Debra Tate - Official Statement - Regarding Alisa Statman's Book:
Restless Souls: The Sharon Tate Family's Account of Stardom,
the Manson Murders, and a Crusade for Justice
It Books/HarperCollins Published February 21, 2012

1st Statement Released March 6, 2012 (Short)
2nd Statement Released March 9, 2012 (Long)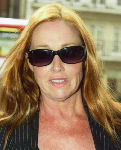 June 8th, 2008: Debra Tate is filming an interview with Dateline NBC this week.
At this point we're not sure what date the program will air.
Dateline NBC airs Friday and Sunday nights, 9-11 p.m. ET.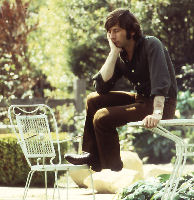 June 6th, 2008: Roman Polanski: Wanted and Desired
by director Marina Zenovich premieres on HBO Monday, June 9th as part of the HBO documentary films series.
The documentary tells the story of Roman's 1977 arrest for unlawful sexual intercourse with a minor; his 42 day incarceration at a prison for observation; the trial Judge Laurence J. Ritten who, almost everyone in the film agrees, used the bench to pursue celebrity rather than mete out justice; and Roman's subsequent flight from the United States to France just before being sentenced.
Samantha Geimer, now 45, has in recent years come forward and identified herself as the 13 year old model/actress at the center of the 1977 case.
Today she says:
"He should have been given time served ... he needs to make a deal to be treated fairly when he gets back here and with his celebrity I think that's going to be hard."
We recommend this documentary to anyone who thinks they know what happened in 1977 or who has a preconceived idea of who Roman Polanski is.
May 22nd, 2008: Reprint of an El Paso Times article from August 1969 with some nice quotes about Sharon Tate from people she knew during the time she lived in El Paso, TX.
"Mrs. C.L. Hatchel, 7608 Parkland, the former Miss Pam Stratton, said of Miss Tate, "Sharon was a real sweet girl. We ran around together and spent the night at each other's home," she said. "After her family moved to Italy, our friendship sort of dwindled and I only got a couple of letters from her then."
NOTE: One minor mistake, the article mistakenly lists Paul Tate as "T.J. Tate". Link: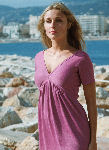 May 16th, 2008: We've received many questions from people about the exhibit of Sharon's clothes planned for this Summer in Los Angeles.
First, the clothes themselves will NOT be on display. The photographs taken of Lauren Hastings wearing Sharon's clothes will be on display at the exhibit.
Many of the designers of the clothes will be attending the exhibit. For many of them, these clothes are rare examples of their early work from the 1960s.
The clothes have been put safely back in storage.
The clothes are NOT for sale. Debra has shared them with the public in this way, in an effort to spotlight Sharon's unique style. A style that transcends time and is as relevant today as it was in the 1960s.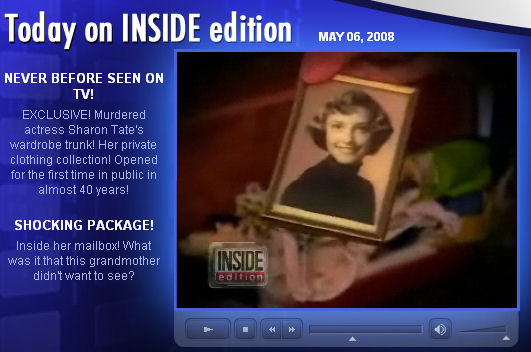 May 6th, 2008: Sharon Tate's private clothing collection. Exclusive on Inside Edition.
Debra Tate will appear on Inside Edition tonight. When Inside Edition spoke to Debra she opened up a trunk she keeps with mementos of Sharon; a school photograph, a pair of gloves, a maternity dress. This is a rare glimpse at the private life of Sharon Tate.
"I really enjoy going through the clothes," says Debra. "It takes me back to a much happier time when she and I would spend time in her closet picking which outfit she was going to wear to which event. They're precious moments. That is why I don't open it often. I can still smell her scent."
(Check your local listings for time and date of the program. It will probably air in most markets tonight.)
Last night Debra worked on a photo shoot for an exhibit in L.A. this summer that will feature Sharon Tate's wardrobe. Below are some of the photos from the shoot.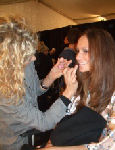 April 29th, 2008: Australia's Fashion Week. Makeup artist Linda Jeffeyres used Sharon Tate as inspiration for her work on the models for the Zimmermann collection. The inspiration for the collection was The Beatles' Lucy in the Sky With Diamonds according to BeautyEditor.com.au:
"Linda (working with M.A.C) and Sophie (for ghd) both took their beauty cues from the late 1960s. Over in makeup, Linda channeled Sharon Tate with contoured lids, lashes galore and a pale pink lip – as seen here on the divine Pania Rose" Links: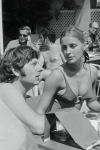 April 28th, 2008: A new tel-biography of Sharon Tate is set to premiere on Investigation Discovery in May. The biography is the first episode of a new series on the ID channel called Final Days of an Icon. It's an hour long program dedicated to the "final days in the Hollywood icon's life."
According to the Investigation Discovery website the show will air during the following dates and times: May 08, 12:00 am, May 08, 3:00 am, May 10, 3:00 pm, May 18, 1:00 am and May 18, 4:00 am.
Check your local listings to confirm date, time and channel.
April 26th, 2008: Dougie Hayward, tailor to the stars of the 1960s, dead at age 73. Dougie Hayward, on whom the title character of the Movie Alfe was based, died Saturday night at a hospice in London.
He worked mostly with male stars of the era but amongst his female clients were: Bianca Jagger, Faye Dunaway, Mia Farrow, Jean Shrimpton and Sharon Tate. Links:
The Independent online article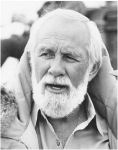 April 21 - April 27, 2008: 38th Annual USA Film Festival to host William Fraker, Cinematographer of Rosemary's Baby, at a screening of the film.
USA will fete Mr. Fraker on Thursday April 30th, with a 40th-anniversary screening of Rosemary's Baby at 7 p.m. For more information call 214-821-3456. For tickets call Ticketmaster at 214-631-2787.
Fraker on Roman's decision not to show the baby in the final scene of Rosemary's Baby:
"You're involving the audience to make a decision about what they think they see and what they don't see," he says. "They're participating in the visualization of the movie. That's the beautiful hook. That's storytelling. That's moviemaking."
William Fraker is a five-time Oscar nominee for cinematography and teaches fundamentals of cinema technique at USC. He served three terms as president of the American Society of Cinematographers.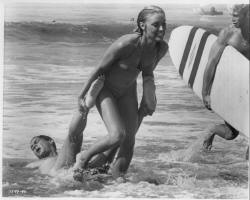 April 18th, 2008: Los Angeles County Museum of Art presents:
Sharon Tate in Don't Make Waves
Part of the series :
A Sterling Legacy: British Directors in Hollywood
In Mackendrick's final U.S. film, Curtis excels as a swimming pool salesman living in a pop-colored California beach community dotted with beauty queens and body builders. "The one gem out of nine million bad Tony Curtis comedy vehicles . . . has good direction, a funny performance by Tate, and a catchy title song by the Byrds."—Leonard Maltin.
When: April 18th, at 7:30pm Pacific Time.
Where: Los Angeles County Museum of Art
Park La Brea
5905 Wilshire Blvd.
Los Angeles, CA 90036
Cost: $9.00 Gen. Admission.
Event Phone Number: 323-857-6000
Links:
Los Angeles County Museum of Art Film Listing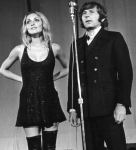 April 15th, 2008: BFI Southbank Presents Pop goes the Revolution: French Cinema and May '68, April 11th through April 30th. A season of films relating to the spirit of revolution in the era of the Cannes Film Festival of 1968 which was shut down prematurely when the culture minister André Malraux tried to fire the co-founder and head of the Cinémathèque Française, Henri Langois, and in solidarity with students and labour on strike throughout France. Louis Malle and Roman Polanski both immediately resigned from the festival jury, while Godard and Truffaut burst into a screening and hung from the curtains to physically stop the festival from continuing.The Cannes Film Festival was halted on May 19th, 1968. The filmmakers achieved the reinstatement of the President, and they founded the Film Directors' Society (SRF) that same year.
Sharon and Roman were both in Cannes during this watershed event in the history of the festival.
Links:
Time Out London online article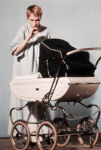 April 1st, 2008: On April 12, the Lake Arrowhead Film Festival will have a 40th-anniversary screening of Roman Polanski's "Rosemary's Baby," with commentary from the film's cinematographer, William A. Fraker, ASC. Mr. Fraker will stop the film at certain points to discuss the production process.
On May 22, the Academy of Motion Picture Arts and Sciences in Beverly Hills will screen a new print of that 1968 film as part of a celebration honoring Robert Evans.
Links:
Lake Arrowhead Film Festival 2008 website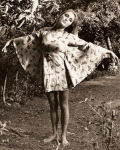 March 28th, 2008: A wonderful remembrance of Sharon by photographer Ellen Graham on New York Social Diary. Graham remembers photographing Sharon in 1969 and thinking that she was one of three of the most beautiful women she had ever photographed.
"She was pregnant expecting her first child. She trusted me completely. I was overwhelmed with her beauty and her kindness. There were no press agents, no handlers, no stylists, no makeup people, unlike today when those people are always around. Without them, you have an intimacy with your subject –"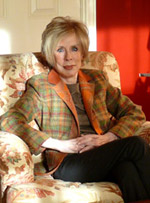 -Ellen Graham
Link:
New York Social Diary online article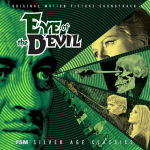 March 24th, 2008: Film Score Monthly has released the soundtrack of Sharon's first feature film, Eye of the Devil. Gary McFarland (1933-1971) was a jazz composer, arranger and performer who did his first film score in 1966, for Eye of the Devil.
Per Film Score Monthly:
"After being announced on LP in 1967 but never released (a master was prepared for Verve Records—all of its music is included here, and more), Eye of the Devil comes to CD at last remixed and remastered from the original three-track 35mm stereo masters recorded in London. Liner notes are by John Bender and Lukas Kendall. Special thanks are due to McFarland archivist Douglas Payne." Links:
Screen Archives link to read more about the release hear selections from the soundtrack and purchase the limited edition CD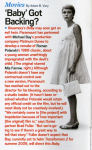 March 21st, 2008: Entertainment Weekly March 21st 2008: Hollywood Insider small blurb on the remake of Rosemary's Baby: "Baby Got Backing?"
According to the article Paramount has "reached out" to Roman for his "blessing". It goes on to say that while it's not clear if Roman would receive an official credit on the film it's "unlikely" that he would be creatively involved.
Read the article here.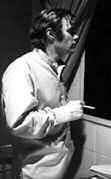 March 14th, 2008: A concert featuring the Tomasz Stanko Quartet with special guest Billy Harper performing Krzysztof Komeda's music for the Roman Polanski films Rosemary's Baby and Knife in the Water , will be held at the Roy and Niuta Titus Theater 1 in May. This is part of a music and film exhibition presented by the Museum of Modern Art illustrating the creative and collaborative relationship between postwar filmmakers and jazz composers.
Krzysztof Komeda was a great friend of Sharon and Roman. He was, as noted above, a contributor of music for some of Roman's films. In December of 1968 he suffered a head injury and never recovered. He died in April of 1969.
The public may call (212) 708-9400 for detailed Museum information. Visit the Museum of Modern Art on the Web at www.moma.org
Museum of Modern Art Press Fact sheet pdf file
Official Website for Krzysztof Komeda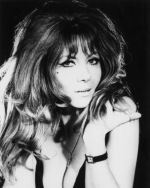 March 4th, 2008 - A lovely remembrance of Sharon by Ingrid Pitt. DenofGeek.com hosts a weekly column by actress Ingrid Pitt. In the latest entry a photograph of Ms. Pitt and Sharon Tate brings back bittersweet memories. Ingrid writes: "Sharon really was a paid up member of the 'Beautiful People' . Generous and not an ounce of spite in her."
I spoke with Ms. Pitt back in 2000 and asked her about the photo of her and Sharon. (http://sharontate.net/dedications/sharons_friends.html)
At the time she remembered that the photo had been taken in Fresno. In her recent article she says it was actually taken in Rome. (which is more likely) But her memories of Sharon are the same and we thank her for sharing them. - Christopher Simmons Webmaster
Links:
The Ingrid Pitt Column on DenofGeek.com: Remembering Sharon
Ingrid Pitt's Official Site: PittofHorror.com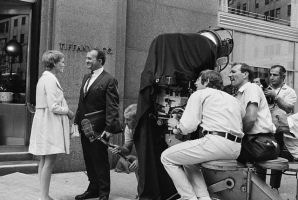 March 3rd, 2008 - Rosemary's Baby was a masterpiece of suspense and horror, directed by Roman Polanski and starring Mia Farrow, John Cassavetes and Ruth Gordon. Gordon won an Oscar for her portrayal of an elderly satan worshiper. Roman was nominated for Best Writing, Screenplay Based on Material from Another Medium.

Now comes word that Platinum Dunes is in talks with Paramount to redo the 1968 classic. Producers Brad Fuller and Andrew Form - are currently looking for a writer (or writers) to translate the Ira Levin's 1967 novel. (In addition to directing, Roman wrote the screenplay for the 1968 original.)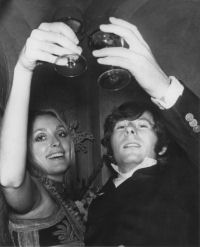 Links:
Rosemary's Baby (1968) IMDB page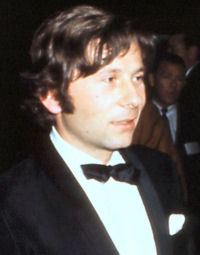 Feb. 27th, 2008
Roman Polanski to be honored at the Turin Film Festival in November.
Links to story:
The Hollywood Reporter Article
Roman Polanski named second best Polish Director in a poll by Polska Daily,
Just behind Andrzej Wajda. Of course, we'd say he is number one.
Feb. 13th, 2008
Please visit our new site dedicated to informing the public about the attempts of the murderers of Sharon Tate to obtain release
from prison and our fight to keep them there for the rest of their lives.
January 24, 2004
Today is Sharon Marie Tate Polanski's Birthday. Though we miss the sweetness of her physical presence we realize that her soul is eternal.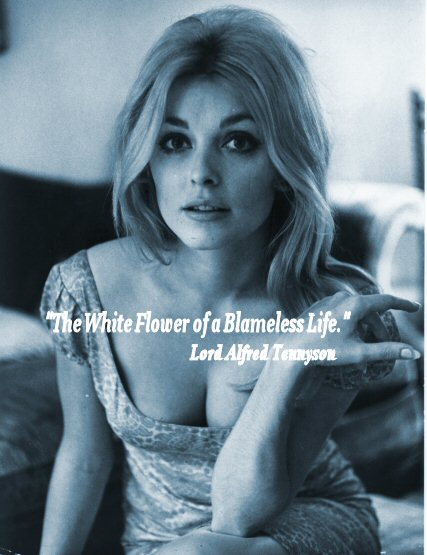 January 8, 2004 - A beautiful art dedication by Sonny Heston, entitled Star 67.



January 1, 2004
We would like to take this opportunity to wish you and yours
a happy and safe 2004. Thank you for all your support in the
past year.



December 12, 2003
We are saddened by the passing of David Hemmings,
Sharon Tate's costar in Eye of the Devil. He is survived
by his wife Lucy Williams and six children. He will be greatly
missed.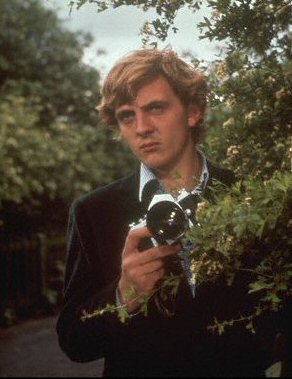 David Hemmings
1941-2003




November 20, 2003
Check out our exclusive Sharon Tate holiday items. The beautiful design for these products was created by our talented Artist, Kerstien Matondang!




November 7, 2003

This Poster of Sharon Tate is now available in stores worldwide.

See this page for list of stores.












November 6, 2003
The Live Chat was enjoyed by all and will be done again in a few months.

Some good designs in the works for Shop Sharon. We'll have a Christmas Ornament out very soon.

The Sean Weske poster of Sharon Tate is now available in some stores in the US and Canada.

Last but not least, Happy Birthday, Debra!
November 2, 2003
Live Chat with TONIGHT with Debra Tate,
Sunday November 2, 2003
10:30PM EST, 9:30 Central, 8:30 Mountain, 7:30PST
Click on Message Board.
(You must join the Message Board to participate.)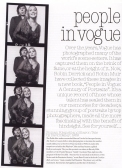 November 2003 - UK Vogue November 2003
The UK Vogue November 03 has photos of Sharon and Roman by David Bailey...these are fairly rare shots....There is a new book PEOPLE IN VOGUE not released yet..It will be photographs of icons that Vogue has photographed...such as Roman and Sharon who are the first ones profiled in the article, Mia Farrow, Lauren Bacall, Sophia Loren, Humphrey Bogart, and more...here is the link from Amazon where it can be ordered.




September 15, 2003 - Sharon Tate featured in the 75th Anniversary Issue of Esquire Magazine, October 2003.


September 12, 2003
Dedications
The Sharon Tate Message Board has gone over extremely well. It's only one month old and already has a record breaking 4000 posts! Come join the conversation!
September 11, 2003 - We remember 9/11.

View Old News here.

Link back to us!



http://www.sharontate.com


Our Web Site Policy
©2001 Estate of Sharon Tate, c/o CMG Worldwide