NEWS ARCHIVE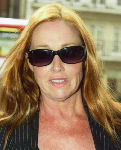 June 8th, 2008: Debra Tate is filming an interview with Dateline NBC this week.
At this point we're not sure what date the program will air.
Dateline NBC airs Friday and Sunday nights, 9-11 p.m. ET.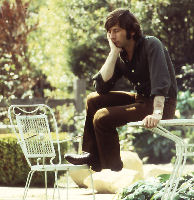 June 6th, 2008: Roman Polanski: Wanted and Desired
by director Marina Zenovich premieres on HBO Monday, June 9th as part of the HBO
documentary films series.
The documentary tells the story of Roman's 1977 arrest for unlawful sexual intercourse
with a minor; his 42 day incarceration at a prison for observation; the trial Judge
Laurence J. Ritten who, almost everyone in the film agrees, used the bench to pursue
celebrity rather than mete out justice; and Roman's subsequent flight from the
United States to France just before being sentenced.
Samantha Geimer, now 45, has in recent years come forward and identified herself as the 13 year old model/actress
at the center of the 1977 case.
Today she says:
"He should have been given time served ... he needs to make a deal to be treated fairly when he gets back here
and with his celebrity I think that's going to be hard."
We recommend this documentary to anyone who thinks they know what happened in 1977 or who has a preconceived
idea of who Roman Polanski is.
May 22nd, 2008: Reprint of an El Paso Times article from August 1969 with some nice quotes about Sharon Tate from
people she knew during the time she lived in El Paso, TX.
"Mrs. C.L. Hatchel, 7608 Parkland, the former Miss Pam Stratton, said of Miss Tate, 'Sharon was a real
sweet girl. We ran around together and spent the night at each others home, she said.
After her family moved to Italy, our friendship sort of dwindled and I only got a couple of letters from her then."
NOTE: One minor mistake, the article mistakenly lists Paul Tate as "T.J. Tate". Link: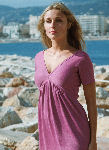 May 16th, 2008: We've received many questions from people about the exhibit of Sharon's clothes
planned for this Summer in Los Angeles.
First, the clothes themselves will NOT be on display. The photographs taken of Lauren Hastings
wearing Sharon's clothes will be on display at the exhibit.
Many of the designers of the clothes will be attending the exhibit. For many of them, these clothes
are rare examples of their early work from the 1960s.
The clothes have been put safely back in storage.
The clothes are NOT for sale. Debra has shared them with the public in this way, in an effort to spotlight Sharon's
unique style. A style that transcends time and is as relevant today as it was in the 1960s.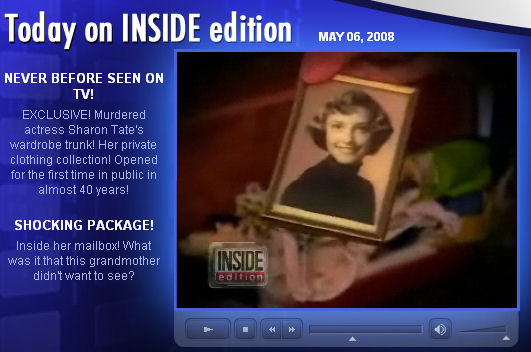 May 6th, 2008: Sharon Tate's private clothing collection. Exclusive on Inside Edition.
Debra Tate will appear on Inside Edition tonight. When Inside Edition spoke to Debra she opened up a trunk
she keeps with mementos of Sharon; a school photograph, a pair of gloves, a maternity dress. This is a rare
glimpse at the private life of Sharon Tate.
"I really enjoy going through the clothes," says Debra. "It takes me back to a much happier time when she and I
would spend time in her closet picking which outfit she was going to wear to which event. They're precious
moments. That is why I don't open it often. I can still smell her scent.
(Check your local listings for time and date of the program. It will probably air in most markets tonight.)
Last night Debra worked on a photo shoot for an exhibit in L.A. this summer that will feature Sharon Tate's
wardrobe. Below are some of the photos from the shoot.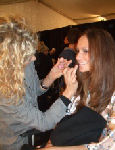 April 29th, 2008: Australia's Fashion Week. Makeup artist Linda Jeffeyres used Sharon Tate as
inspiration for her work on the models for the Zimmermann collection. The inspiration for the
collection was The Beatles; Lucy in the Sky With Diamonds according to BeautyEditor.com.au:
"Linda (working with M.A.C) and Sophie (for ghd) both took their beauty cues from the late 1960s.
Over in makeup, Linda channeled Sharon Tate with contoured lids, lashes galore and a pale pink lip;
as seen here on the divine Pania Rose" Links: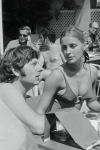 April 28th, 2008: A new tel-biography of Sharon Tate is set to premiere on Investigation Discovery in May.
The biography is the first episode of a new series on the ID channel called Final Days of an Icon. It's an hour
long program dedicated to the "final days in the Hollywood icon's life."
According to the Investigation Discovery website the show will air during the following dates and times:
May 08, 12:00 am, May 08, 3:00 am, May 10, 3:00 pm, May 18, 1:00 am and May 18, 4:00 am.
Check your local listings to confirm date, time and channel.
April 26th, 2008: Dougie Hayward, tailor to the stars of the 1960s, dead at age 73. Dougie Hayward, on whom the title
character of the Movie Alfe was based, died Saturday night at a hospice in London.
He worked mostly with male stars of the era but amongst his female clients were: Bianca Jagger, Faye Dunaway, Mia Farrow,
Jean Shrimpton and Sharon Tate. Links:
The Independent online article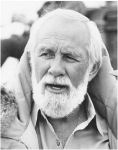 April 21 - April 27, 2008: 38th Annual USA Film Festival to host William Fraker, Cinematographer of
Rosemary's Baby, at a screening of the film.
USA will fete Mr. Fraker on Thursday April 30th, with a 40th-anniversary screening of Rosemary's Baby
at 7 p.m. For more information call 214-821-3456. For tickets call Ticketmaster at 214-631-2787.
Fraker on Roman's decision not to show the baby in the final scene of Rosemary's Baby:
"You're involving the audience to make a decision about what they think they see and what they
don't see," he says. "They're participating in the visualization of the movie. That's the beautiful hook.
That's storytelling. That's moviemaking."
William Fraker is a five-time Oscar nominee for cinematography and teaches fundamentals of cinema technique
at USC. He served three terms as president of the American Society of Cinematographers.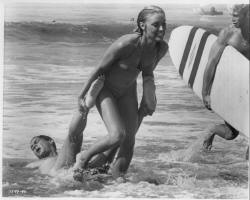 April 18th, 2008: Los Angeles County Museum of Art presents:
Sharon Tate in Don't Make Waves
Part of the series :
A Sterling Legacy: British Directors in Hollywood
In Mackendrick's final U.S. film, Curtis excels as a swimming pool salesman living in a pop-colored
California beach community dotted with beauty queens and body builders. "The one gem out of
nine million bad Tony Curtis comedy vehicles . . . has good direction, a funny performance by Tate,
and a catchy title song by the Byrds." Leonard Maltin.
When: April 18th, at 7:30pm Pacific Time.
Where: Los Angeles County Museum of Art
Park La Brea
5905 Wilshire Blvd.
Los Angeles, CA 90036
Cost: $9.00 Gen. Admission.
Event Phone Number: 323-857-6000
Links:
Los Angeles County Museum of Art Film Listing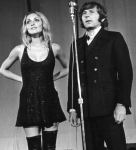 View older news here.