NEWS ARCHIVE


February 25, 2003 - All Eyes on Sharon Tate! - All eleven minutes online for your viewing enjoyment, thanks to Turner Home Classics!


February 16, 2003

Valentines from Craig


February 14, 2003


In honor of Valentine's Day 2003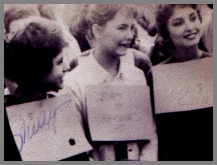 Some sweet memories shared from...
Sharon's
High School
Friends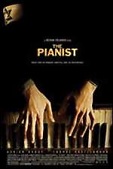 February 11, 2003 - Roman Polanski's "The Pianist" has been nominated for 7 Academy Awards, including Best Director. Adrien Brody, who stars in the Holocaust era film, has been nominated for Best Actor. The date set for the Oscars is March 23, 2003.
Bonne Chance!






February 8, 2003 - To be posted on Valentines Day, some sweet remembrances from Sharon's High School friends. This page will be linked from the Dedications page.


February 6, 2003 - Re: Update Webbie World Voting
Sharon's site moved 11 notches closer to the #1 spot...now in #16th place! You guys Rock!


February 1, 2003 - The Official Sharon Tate Fansite has made the Hottest Top 30 Visited Sites this week, in competition at Webbie World, where's there over 300,000 sites listed. Sharon is currently in 27th place, can her fans make her #1? Every Sunday night the voting is reset for the week. You may vote once a day to keep Sharon high on the list.






January 27, 2003 - Thank you to everyone who came to Sharon's Birthday Party and left good wishes. And special thanks to Jillian Barberie for announcing the party on her TV show, Good Day Live. The Birthday will be permanently linked from the Dedications page.


January 24, 2003 - Sharon Tate's 60th Birthday Party starts NOW!


January 23, 2003 -

Photo of Sharon in US Weekly Magazine


January 19, 2003 - Join Sharon's Listbot to stay current with the news at the Official Sharon Tate Fansite! Be the first to hear when Sharon gets a Star on the Hollywood Walk of Fame!


January 13, 2003 - Sharon's 60th Birthday Celebration. Come be a part of it!


January 11, 2003 - A beautiful computer sketch of Sharon by Joe. C. - permanently linked from the Dedications page.

December 10, 2002 -- Happy Holidays from the Sharon Tate Fansite!

October 29, 2002 -- Lots of news today!
TONIGHT! A & E Biography -- Sharon Tate: Murdered Innocence premieres on Tuesday, October 29 at 8pm ET/PT [This is a brand new production.]

The show will air again on Wednesday, Oct. 30 - 12:00 AM (four hours after the first airing.) October 30th is Patti Tate's birthday, she would have been 45 years old. How fitting that Sharon and Patti will be on TV on Patti's birthday. Happy Birthday Patti, we miss you, we love you...we always will...

...And a special Thanks to Jillian for the lovely promo she gave on her show today, Good Day Live!

We are VERY pleased to announce that we have finally gotten a hold of sharontate.com!

And last, but not least, a photo of Sharon Tate from the private collection of Sean Barry-Weske... never before seen...will be permanently linked from the Dedications page.



Jillian Barberie, as guest on Leno

October 19, 2002

Jillian joins the effort...
It's good to have friends. But you want to know what's better then simply having friends? Having friends who have their own daily, nationally syndicated talk show!

Please welcome the beautiful, Jillian Barberie of FOX, who has enthusiastically joined our effort to help get a Hollywood Walk of Fame Star for Sharon!

Jillian has been a Sharon Tate fan since the age of ten. When Jillian was told that Sharon had not received the HWOF Star yet, after being considered by the committee for the last two years, she said "What can I do?" Additionally, Jillian has agreed to promote the upcoming A & E Biography of Sharon on October 29th. So tune in to Good Day Live to see the clips of the new show on Sharon!

More about Jillian...
She can be seen Monday through Friday on KTTV Fox 11 in Los Angeles from 5:30-9. Nationally, you can see her on "Good Day Live" in the morning, (check local listings for times). If that's not enough, "Extreme Dating" is syndicated across the country, (again, check local listings). On Sundays, the NFL Pre-Game Show on Fox with Terry, Howie, and J.B. Also, you can catch her character "Foxy Levin" as a recurring role on "V.I.P."

Pssssst.... you can also stop by Jillian's Official Website, Jillian's World and say Hi!

October 10, 2002 - There's a new Broadway musical entitled "Dance of the Vampires", see their official site at www.danceofthevampires.com.
The musical is based on the movie "The Fearless Vampire Killers", which starred Roman Polanski and Sharon Tate. There's a page hidden within the website devoted to the original movie, as well as a dedication to Sharon.
The musical stars the phenomenally talented Michael Crawford --of "Phantom of the Opera" fame.


October 1, 2002 - A & E Biography -- Sharon Tate: Murdered Innocence premieres on Tuesday, October 29 at 8pm ET/PT [This is a brand new production.]
View Older News here.