Birthday Gifts:
Page 1, Page 2, Page 3, Page 4, Page 5, Page 6,
Page 7, Page 8, Page 9, Page 10, Page 11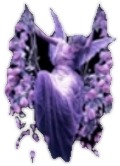 I have often wondered why Sharon Tate
has meant so much to me for over 30 years and
why I feel so compelled to honor her memory. It's not for
her status as a rising Hollywood Star, for they come a dime a
dozen. It's not for the beautiful clothes she wore nor her
great physical beauty, for many possess such beauty.
The real reason Sharon will always be deeply
entrenched in my heart is because of
the rare type of person she was.
She had such a kind
and
gentle spirit.



She really cared
about people and their feelings and
never said an unkind word about anyone. The truly
important things in life were important to her. She was
genuine and few possess such great inner beauty.
Sharon deserves to be remembered.



For Sharon:
I want to wish you a very happy 60th birthday.
Your light is missed but will always shine in our hearts.
You were an angel on earth and now an angel in heaven.
God bless you, your baby Paul, and the
rest of your loving family.
Donald Shepherd
Florida USA


I'd like to think Sharon is peering down with joy, amusement
and happiness at all us paying tribute on her birthday. I miss her
as much today as yesterday. That loving smile will never be erased
from my memory. I have a vision of her sitting on a bench
watching her son play on God's playground.
And I smile.
Happy birthday Sharon.
John Bardwell
Manassas VA USA




Wish you were here to see how
many people still think of you after all these years.
You will certainly not be forgotten!
Debra - thanks for the tribute and birthday party for your sis.
I got all choked up when I listened to your audio greeting for Sharon.
It was almost as if hearing you talk to her, made her seem as
though she were still here physically.
Shane
Lafayette LA USA










I just want to wish the Tate family and their
friends peace and serenity on this most poignant birthday.
Happiness now and in the future.
The Wital sisters
NY NY USA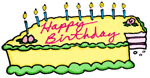 It's hard to come up with words to
honor the 60th birthday of Sharon. She was a
beautiful person and everytime I see a movie of hers,
Hear that sweet charming voice, see a photo of her I'm touched deeply by her kindness, her innocence, her sweetness that
radiates and touches my heart. There are those special
people that have a quality that is felt just by their
presence and nothing can describe it. It is
amazing when a person can make you
feel this way. In memory of sharon and
in honor of what would have been
her 60th birthday.
Craig
Kernersville NC USA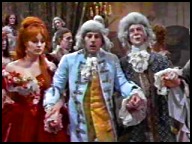 Dearest Sharon,
What a wonderful occasion to
greet my first visit to this beautiful and loving site--
the celebration of your 60th birthday! It just shows another dimension of how much you continue to touch the world, and in
such a positive way. I first had the good fortune to be introduced to
your work via the classic TV comedy "The Beverly Hillbillies,"
as well as the marvelous film "The Fearless Vampire Killers,
or: Pardon Me, But Your Teeth Are in My Neck!"
Several years later, I had the joyful experience
of meeting and working with one of your co-stars from
that film, Ferdy Mayne, who danced with you in the memorable
climax set during the Vampire's Ball. His face lit up as he glowingly recalled his experiences of working with you. Your legacy of
love and of "sharing the joy" continues to inspire
people the world over, as well as bring smiles
& laughter to one generation after the next.
Thank you for such a precious gift!
My heartfelt thanks go out to your family and friends,
as well, for providing this beautiful forum for folks to gather and celebrate your Life. Here's a special 'birthday toast' to a Very Special Lady--You dance on in our hearts! Happy Birthday, Sharon!
God bless you and your family & friends--
Love,
Zachary Zito
Brooklyn NY USA







I'm wishing Sharon a Happy Birthday.
She was in my thoughts on January 24th. My mom was
23 when Sharon passed on and my dad was 29. I'm only almost
18, I first knew of Sharon when I was 8-9 but it wasn't till I was
14-15 that I became a fan and started reading about her life. For the last few years in August/September I've thought of baby Paul and how grown-up he'd be. I've only seen Valley Of The Dolls so far but want to see more of her movies. I feel for the Tate family, and I admire
the family's work for victim's rights. At least we have some
peace knowing that she's with Paul in the paradise of
Heaven, I'm sure Sharon is happy so many
people remember her.
Andrea W.
St. Louis Missouri USA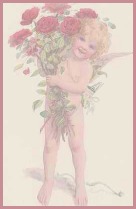 I just want to say happy birthday Sharon Tate.
We all miss you. In love,
Eva
Padborg Denmark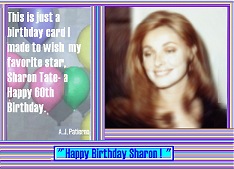 (Click Card to Enlarge)
This is a beautiful tribute that shows how
many people she has and will continue to touch-
for years to come.
Alan Patierno
Hollywood CA USA











Happy Birthday dear Sharon!
A Star on earth, a Star in Heaven.
Forever in our hearts.
I'd like to say Thank You,
for allowing me to be included,
in your birthday celebration.
I consider it a great honor.
Sincerely, Joey
Bellflower CA USA
Click here to see Joey's Hallmark E-Card










Hope you are celebrating where you are now.
We miss you here.
PATRICIA
DALLAS GA USA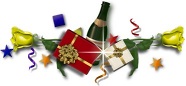 HAPPY BIRTHDAY SHARON
YOU ARE LOVED AND MISSED.
ALLYSON
METAIRIE LA USA









To quote an old movie,
"She just reached in and hung a
string of lights around my heart."
Happy Birthday, Sharon.
We miss you very much.
Thank you for coming into our lives.
Renee
San Diego CA USA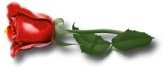 Wherever Sharon Tate is today I hope she knows how
she is missed and cherished. I have only seen her in
The Beverly Hillbillies and the film Valley of
the Dolls. But her beauty is most evident....
from all I hear she was also one of the
nicest to come out of Hollywood....
SHARON HAPPY BIRTHDAY!!!
Mark Laughter
Charlotte NC USA


Thank you for remembering everybodies who
sent their mail to Sharon Tate Web Site!
Croatia sends you greetings and ...
... Sharon! ... Sretan ti rodendan!
(it means happy birthday on croatian)
ivan puscenik
Croatia, Europe