Birthday Gifts:
Page 1, Page 2, Page 3, Page 4, Page 5, Page 6,
Page 7, Page 8, Page 9, Page 10, Page 11




More art work by Kerstien Matondang of Sweden.
It's phenomenal!
Please respect the artist and leave this gift of art exclusive to the
Official Sharon Tate Fansite. Do not repost on the web. Thank you!


To the Tate Family: I knew before reading the newsletter that Friday was Sharon's birthday. I felt linked to Sharon because she was buried on my 24th birthday, Aug. 13th. I always felt badly about this. If we can celebrate Sharon's brief life and her birthday; it would be to take time to care more about each other, about kindness to animals, faithfulness to family life, concern for injustice. I believe, from what I know of Sharon that she possessed all these traits and beliefs. Sharon, was judged on her extraordinary beauty as an actress because those were the values of the day for such a career. I think Sharon would have evolved into a mature and serious actress beauty or no beauty, with a flair for comedy. Comedy is the hardest form of acting!I think she would have brought great joy and laughter into a very sad world. Today, in honor of Sharon, we must fight for the rights of victims, so often ignored and forgotten. We must rally against the violence in our society and the distorted cultural values that glorify murder and mayhem. Above all, in memory of her unborn son, we must care much more about our children; the ones so vulnerable to all this anti-social chaos we are witnessing. Happy birthday in heaven Sharon, I so wish you were here. Sincerely,
Janis Wital


HAPPY 60TH BIRTHDAY SHARON
I LOVE YOU VERY MUCH
YOU ARE A GOOD LOOKING WOMAN
LOVE, GENE
Gene Halford
Spartanburg SC USA




Hard to believe Sharon would have been 60 today.
Amazing!
Here is to her getting her Star on the Walk of Fame.
Michael Shinafelt
West Hollywood CA USA
http://sexymonkey.co.uk/film/0103/jill.htm
Michael's url links to an interview he did with Jillian Barberie,
at Sex Monkey Magazine. Of course, Sharon's name came up!







"Maps to Homes of Moviestars"are sold commonly (mostly to tourists) all over Hollywood. Sometime in July of 1969 the latest one for that year was issued. The location of the homes of the stars were indicated with a red star. There was also a list of their names and the address.

Only the top "A list" moviestars were on these large, colorful maps. While Sharon Tate's star was on that map, I thought it didn't make sense that she didn't have a star on the "Hollywood Walk Of Fame".

The reason I'm mentioning this is because some people may not know how famous she was BEFORE her tragic death which happened later on August 9/69.
Happy Birthday Angel!! Love,
Martin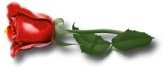 Say what you want about Roman and Sharon's relationship,
I think this quote from Roman says it all!
He did love her!

Roman Polanski on Sharon:
"There are little things, like packing a suitcase or
getting my hair cut, or dialing the 213 code for
California or the 396 code for Rome, that invariably
steer my thoughts back to Sharon. Even after so many
years I find myself unable to watch a spectacular
sunset, or visit a lovely old house, or experience
visual pleasure of any kind without instinctively
telling myself how she would have loved it all.
In these ways I shall remain faithful to her
till the day I die."
Sarah
Boston MA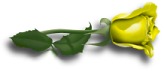 In honour of this sixtieth birthday, I opened a site
dedicated to Sharon and Roman (in french):
http://www.sharonetroman.com
They represent for me one of the most beautiful
couples of all the times.
Happy celebration.
Luc DAVOIGNIOT
Paris FRANCE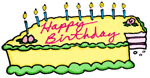 Sharon: I will be thinking of you tomorrow on
what would have been your 60th birthday.
With every passing year, your sweetness, beauty,
kindness and talent are missed more and more every day.
You are very much beloved and will never be forgotten.
Happy birthday in heaven. I'm sending all my love to you and your
little boy. Your devoted fan forever --Joanne Douglas
Joanne Douglas
http://www.JoanneDouglas.com
New York NY USA


Happy 60th!!!
Who knows what might have been?
Our families knew each other back in San Pedro.
My father was in the Army at Fort McArthur and worked
with your dad.We all went up to to Big Bear lake
together....first time ice skating (falling down..LOL)
You couldn't make it but Debra was there. --Mike.
Mike Smith
Albuquerque NM USA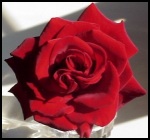 Happy Birthday, Beautiful!!!
Somehow I can't picture Sharon 60!!
But I am sure she would have looked 30!!
Although Sharon is not in the physical world,
I am sure she is watching over her family.
Anyway, Happy Birthday Sharon,
still beautiful as ever!!
God Bless!
Dan
Parma Heights Oh USA


I would just like to wish Sharon a Happy 60th Birthday.
I know she is looking down from heaven,
watching us and smiling, happy to know that
she has never been and never will be forgotten.
God Bless you, Sharon.
Angela Jordan
Monroe MI USA


Happy Birthday Sharon!
Dan Tait
Chicago IL USA


To Sharon, gone but not forgotten.
Kathy Smith
Sand Springs OK USA



Sharon is sadly missed. I was born the year
she was taken from us. But I have great love for her.
Misty Delmere
Granbury TX USA








HAPPY BIRTHDAY, SHARON !!
PATRIC