Birthday Gifts:
Page 1, Page 2, Page 3, Page 4, Page 5, Page 6,
Page 7, Page 8, Page 9, Page 10, Page 11








Sharon,
Happy Birthday wherever your beautiful soul may be.
I will always be a huge fan of your talent and beauty.
You have many fans of your brief
but wonderful work in Hollywood.
Drew Williams
Tupelo MS USA





Happy Birthday Sharon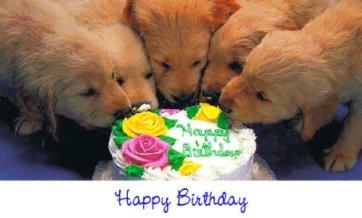 Here's wishing you a wonderful Birthday.
Also sending best wishes your way too.



~~HAPPINESS IS NOT A TENDED ROSE ~~

Happiness is not a tended rose
Amid the prescient beauty of a garden:
Perhaps one senses soon some gate may close;
Perhaps one senses soon the earth will harden.
Years come and go like waves upon a shore,
Violent or peaceful with the wind.
After one has given up on more,
Love waits within the heart, its passion thinned.
Even in a passage void of light,
Nether windings black with rage and grief,
There are waters sweet with lost delight
In which one finds a strong, serene belief.
No happiness can overcome life's pain
Except one love, and love give life again.


Your fan always,
Lisa Angelo
To see Lisa's full E-card with music, click here.








Hard to imagine Sharon at 60 but what a joy it would
have been to reflect on 60 years of Sharon and a
full acting career to look back on.
We will never know but will always wonder at
what might have been.
I will always take comfort at the fact Sharon
will never be forgotten and people from all over
the world remember her and her birthday
after all these years.
This coming from someone all the way
from Scotland --with all Sharons movies
and most TV appearances on tape.
She will never be forgotten.
Happy Birthday Sharon.
We will always love you.
David Cook
Dundee Scotland


Such a respectful way to remember such a wonderful girl.
I will always admire her and she will always be
young and fresh and lovely.
Great web site I will be here
be here for her party...
Happy birthday Sharon...you will never be forgotten.
I send you power light and love.
Bobby
Austin Tx USA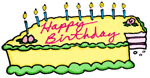 For Sharon,
Happy Birthday in Heaven
Your presence of grace, beauty and dignity will always live on...
Karen L. Bishop, RN
Lantana FL USA







Thank you, Debra, for making Sharon known to us.
She was amazing, as she will always be.
Yuliana
Bulgaria








sharon was born in 1943, i was born eleven years later, in 1954. as a young child, my favorite tv shows were 'the beverly hillbillies', 'mister ed' and 'the man from u.n.c.l.e.', all shows that sharon appeared in, so maybe that's when sharon first appeared in my consciousness. a few years later, when i saw her in 'don't make waves' and 'valley of the dolls', something about her, an undefinable quality, set her apart from any other star i'd ever seen. i followed every aspect of her life, and quite honestly, i've never recovered from the shock and horror i felt in august of 1969. to me, sharon, a true modern day martyr, has taught me valuable lessons about life: that life isn't fair, that bad things can happen to good people, what it means to live with grief and sorrow and still go on, and that the spirit never dies but lives on and manifests itself in millions of beautiful and poignant ways after death. sharon has left a legacy of kindness,sensitivity, and beauty that will never die, and her goodness is much stronger and powerful than the evil that tried to destroy it. for a person who i never met or knew, sharon has left an incredible impression on my life, and i feel enriched by having known of her from afar. my heart goes out to debra and all of sharon's family and friends that she left behind. together, we will continue to celebrate sharon's memory and legacy, which will never be destroyed.
HAPPY BIRTHDAY SHARON MARIE TATE POLANSKI.
we will always love you.
joe
hamilton nj USA


We miss you.
James Bartlett
http://www.gobdm.com
Rome GA USA






Dear Sharon,
Happy Birthday to you up in heaven!
As you can see you left your print on our hearts and
though you are physically not with us you are never far from our thoughts and prayers. I hope it brings some comfort to your sister Debra that you are not alone for your birthday but surrounded
by your mother and sister Patti and the love and well
wishers of the countless people here on Earth who
cherish your memory.
Jon Whitney
Hoboken NJ USA





I was born on January 25, 1963.
In 1969, I was 6 years old, and not only did I know
who Sharon was through her movies, but I thought she
was the prettest girl in the world!
The fact is, I still do.
Just know that I will always thing about her from time to time.
Happy Birthday Sharon.
Denny
Missouri USA


Happy Birthday Wishes to Sharon...
Your star still shines bright!
Thanks to Debra, Robin, Jillian
and the many guests to this website who
continue to make that happen everyday.
Jeffrey
Medford NJ USA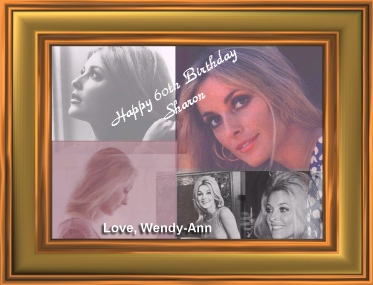 Happy 60th Birthday, Sharon.
You are a moment in time
that will always be a memory of a life time.
Your beauty, inside and out,
will shine forever in our hearts!
God Bless,
Wendy-Ann Antanaitis
Lake Forest CA USA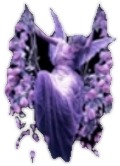 What can I say???
But just that I wish Sharon was here
to see for herself how many people still love her,
even if they never had the priviledge to know her in person.
I wish the best to all of her family, friends
and fans all over the world.
Ana Ford
Madrid Spain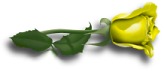 Happy Birthday to you and know that you
are in our thoughts for a very long time to come!
Deborah Bauer
Beaufort SC USA