Birthday Gifts:
Page 1, Page 2, Page 3, Page 4, Page 5, Page 6,
Page 7, Page 8, Page 9, Page 10, Page 11






To my idol, Happy Birthday Sharon!
Michelle
Dallas, Tx USA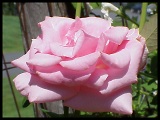 What a wonderful way to remember a person
who touched so many lives.
Happy Birthday.
I hope your family knows how much
you are admired.
Your gentle nature shines through.
Chris
Philadelphia, PA USA


Happy Birthday,
You'll never be forgotten.
Debbie Schwartz
Atlanta Ga USA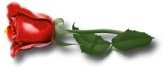 May the petals that fall before bloom never wilt within the heart.
Happy Birthday Sharon.
Sincerely,
Bo Emerson
Click here to see Bo's gift for Sharon.

Happy Birthday Sharon!!!


I wish you were here to celebrate with us on
what would be such a milestone in your life on earth.
But, I know you are in heaven with your mom,
little sister, and your beloved baby Paul, looking down
and watching with delight. I am proud to have the
opportunity to help celebrate and
honor the day you were born!!!
Love Always,
Gail Lee
Ardmore, OK USA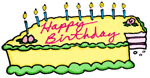 A happy birthday to Sharon.
May this beautiful soul be remembered
always for all the happiness she brought
to her family and many fans everywhere.
Joanne
Aurora IL USA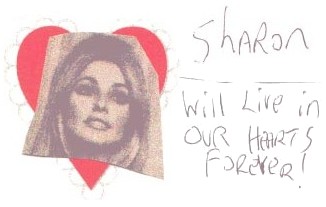 From Randy







I have loved Sharon since age eight and believe in her
fans/appreciators determination to see that Sharon will
be recognized for who she was and her life and contributions.
God Bless Sharon and all of her loved ones~
Remembering Debra, Paul & Roman this day~
http://www.geocities.com/Hollywood/Boulevard/1392/index.html
Mysti
WA USA





While I fully support the cyber-celebration in honor of Sharon's birthday, I find it unbearably sad to ponder the "what-ifs." Or to wonder what might have been (or should have been). I am not criticizing those who do so (especially those who do so out of good faith). Speaking only for myself, I'm afraid my religious beliefs are not what they once were, although I am hardly an atheist and I do consider Sharon to be one of the most purely spiritual human beings to have ever lived. (Quite apart from the platitudinous religiosity displayed by the so-called "Moral Majority" or some such claptrap.) I saw "The Pianist" last weekend, and it is Roman Polanski's finest work. I am sure Sharon would be so proud of this film. Moreover, since she too was the victim of man's inhumanity to man (and unbridled megalomania on the part of one psychotic man), Sharon was, to me, an ineffable presence as I watched the film. Again, this is only my feeling - but I am finding it incredibly sad to realize that she would have been 60 years of age next Friday. Compounding this is the fact that I believe Sharon would have been the best mother in the world. All the qualities she had in exuberant abundance (her indescribable heart, her enduring goodness, her compassion, her kindness) would have showered down upon her baby like a hosanna from the heavens. I no longer know exactly what or where heaven is (or if it even exists). But if it does exist, I have no doubt that Sharon resides there - healthy, happy and protected from the pain that was, too often, a facet of her all-too-brief life.
Annette
St. Louis, MO USA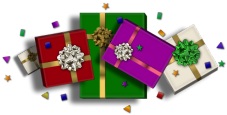 A Poem for Sharon
To Sharon on her 60th Birthday:
She was an Angel, a beautiful girl
Born on this earth, as precious as a pearl

Loved by her family, fans and friends
Fashionably mod with the 60's trends
She had talent, and dreams of being a star
She really could have gone very far

But her dreams were cut short
by a monster and his clan
The devil and his disciples
had a plan

But one thing that can't be taken away
Is where she lives
(in Heaven today)

So, Sharon, today we celebrate your life
As an actress, friend, sister and wife.
Janis Rhodes


God bless you Sharon.
HAPPY BIRTHDAY!!!!
We miss you and still admire you.
You have so many people out there still
fighting for justice for you.
You will always be loved and respected
by your true fans.
Paige R.
Charlotte NC, USA

The world is at a loss since you are not here
to celebrate your 60th but the afterlife has
been blessed to have you for almost 34 years.
David McLellan
Upland CA USA





SHARON WAS THE MOST
BEAUTIFUL WOMAN, NOT ONLY
ON THE OUTSIDE, BUT WITH HER
INNOCENCE, AND THE WAY SHE TREATED
OTHER PEOPLE,,,,,,IF SHE HAD BEEN ALLOWED
TO LIVE, HER STAR WOULD HAVE SHOWN
BRIGHTLY,,,,,,,SADLY TAKEN AWAY,,,
BUT NEVER FORGOTTEN.
PENNY ELLIOTT
LENOIR TN USA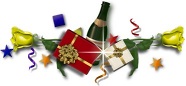 WOW Sharon, Happy 60th Birthday.
My father used to say to me;
"Once you hit 21, --time is just a blur".
Boy, was he right! I know you are with God now,
I wish he would let you come see
your family, and let them see you.
I'll see you someday, God bless.
Gary Barron
Los Angeles Ca USA



I hope that some great directeur honors
your life with a movie about your life and tragic end
in August 1969. We haven't forgotton about
you and honor your life, your beauty, your kindness,
your goodness and your COURAGE.
Everybody in Germany say about Sharon;
"Eine Bildschoene Frau",
which means an "Incredible Beautiful Woman."
And Roman is doing fine, he just released a movie,
"The Pianist", --he is still very successful.
A happy birthday to you in the "Nirvana".
Joerg Krumey
Germany